It's August and it's hot. The only place to escape the heat is in the water, hence the reason for some of our newest purchases:
We live a block from the river, why has it taken us over a year to realize this? Anyway, we're in the midst of making amends for our actions.
Also, we got a new car for our expeditions. Introducing the aptly named Tara the Xterra: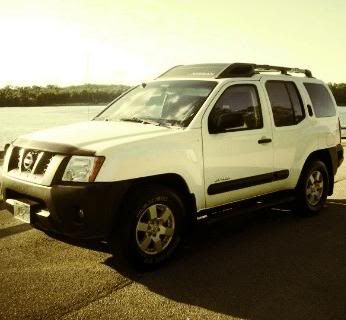 16 days until football season.
School has started.
Sarah is the head volleyball coach this year.
Lots of things have happened in the last month.
Short update? Yes.